13 Creative Ways To Make Money As a Musician This Month
Yo! Are you a musician or music artist and have no idea how to make extra money while on your journey to grow your artistry? Well, if you answered YES you are in the right place.  We know how hard it can be to grow your career as well as make enough money to support it so we developed this post. This post will share over 10 creative ways musicians and music artists can make extra month starting this month.
So, Let's dive in!
1. CD & Digital Sales
If you are performing at different lives shows you can totally sell your physical CDs to the audience members and your fans. You can also sell your music through digital sales through your actual website and through an online retailer. While digital downloads are now decreasing with the popularity of streaming music online, it's still one of the best ways to sell your music directly to your fans.
In most cases, online retailers take a percentage of your sales such as Itunes who takes 30% of each digital sale from artists. On Bandzoogle you can sell your digital downloads commission free and with Bandcamp, you sell your downloads when you create a free account and they take 15% of the sale.
2. Live Shows
Another awesome way to make money as an artist is through live gigs. Not only can get paid to perform at different venues but you can also sell your merch at the live showcases as well, which can add to your overall income. You can sell items such as Tshirts, CDS, buttons, planners, booklets and more.
A ton of venues are available for you to perform original music throughout the year such as bars, clubs, colleges, music festivals and more.
You can also get paid to cover other artist songs as well. Such as performing at live weddings, private events and corporate events. The payout for these events are normally pretty high averaging $200- 500 per night for covering 5 to 15 cover songs. If you are looking to book shows at parties and private events check out GigSalad! Gigsalad helps singers and performers find top-notch gigs in the USA and Canada. If you live in the UK you can check out Encore which hires musicians and music artists to perform at different events such as weddings, private parties and more. Oh! Encore is FREE as well.  
3. Streaming
While streaming music may not be the biggest income source it's still a way you can earn money for your music. With streaming, you basically get paid every time your song is streamed. Streaming can also be a great way for new fans to discover music and find you. Additionally, getting songs added to top playlists on streaming can really boost your career.
4. Digital Royalties
If your music is playing on non-interactive services such as Pandora and SiriusXM Satellite Radio they are required to pay you royalties. You can collect your non- interactive digital royalties on sites like SoundExchange. Registering for SoundExchange is FREE, easy and fast.
Live performance royalties
Did you know you can also get paid for LIVE performance royalties as well through PROs? PROS knowns as Performing Rights Organization helps songwriters and publishers get paid for the use of their music in public places.
For example, when your song is played on the radio, in restaurants, sports arenas, and other public places the owners must pay you for use of it. PROs collect the payments and pay the money to you. Pretty cool, right? An example of a PRO organization is ASCAP!
5. Fiverr
You can also put your music services on Fiverr such as voice over, production and more. A ton of Fiverr music artists sell their services right on the site and earn a great living by doing so. To sign on Fiverr simply go to the site and sign up for FREE and put up what you are offer.

6. YouTube
If you are into making videos then joining Youtube must be up your alley. On Youtube you can collect money from ads being placed on any of your videos that you use your music.
7. Songwriting & Producing
If you are a songwriter you can write songs for others artists and musicians and get paid by doing so.  You would also be able to collect royalties on the songs you have written and be able to grow as a musician and meet new people to collab with.  If you have your own studio you can also produce songs for other artists as well. To promote your services you can use social media such as your Facebook Fan page and Instagram page to get the word out. You can also put up flyers in local music colleges and venues.
8. Teach Music Lessons
Do you love teaching and connecting with new people?  If you are great at playing a musical instrument or if you have a great ear for music you can actually teach for places such as TakeLessons. TakeLessons lets students take private or online lessons which is AMAZING.COM!. So, you can actually teach lessons online and make extra money.  The lessons are taught via video and you can be taught in the comfort of your own home.
9. Rent out Your Studio
If you have a studio you can rent it out to other artists to work in. I know a lot of record producers who rent out their studios throughout the week and make great money. To set up an effective system you can use Google Doc for scheduling to keep everything organized.
10. Start a Music Blog
Are you passionate about writing about the music industry? If so, you can totally start a blog. There are a ton of ways you can make money from a blog and currently I make over $1500 extra a month from my business blog Arts and Budgets! Some of the ways you can make money from a blog are through affiliate marketing, ads, and products. If you want more information on how to start a blog and how to make money from a blog check out this post on how to start a blog by clicking here.

11. Recording and Mixing online
If you are a studio musician, mixer or engineering places such as AirGig.com might be right up your alley.  AirGig is a marketplace & community of recording, mixing and mastering professionals working on projects from their own studios. On Airgig sellers post gigs for music production services that they can deliver online.
With AirGig you can team up with other artists, producers and mixers and collab with them. Another amazing place online to work with other artists is Soundbetter. Soundbetter has some of the best musician, songwriters, mastering engineers, producers for hire. You can get paid for offering your services on this site as well.
12. Equipment Rental
If you have a ton of equipment you can totally rent out your equipment to make extra money.  Places like Sparkplug lets musicians put their items up for rent on their online community. Sparkplug verifies all members and musicians get the final say in approving who gets to rent their gear. Pretty cool, right? So, if you have musical instruments that you aren't using you can totally put them on Sparkplug to help other musicians out and make extra money in the process. #Score
13. Music Licensing
With music licensing you can get your music heard on television, movies, apps, computer games, Youtube and more. Places online such as Syniko can help get your music placed and in a rotation. You will also be able to make money as well.  Some of the companies Syniko work with are Sony, Apple, Microsoft, Audi and many more.
So There you have it! Over 10 ways to make money in the music industry! How are you making money as an artist?
---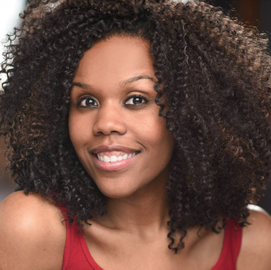 ABOUT THE AUTHOR: Latasha is a Creative Entrepreneur who helps Creatives grow their biz + income through effective online strategies & side hustles.  Make sure to join the Creative Ninjas Facebook Group It's filled with 1000+ other awesome Creatives!