How to Network Effectively as a Musician
Build Relationships
Networking is about building relationships for the future and not the present. Many people think that contacting someone they don't know and asking for an opportunity is what they need to make that big break but I disagree. It's hard to reach someone's trust if they don't know you and therefore you must develop a frequent form of communication that will cause them to remember your name. Networking has a lot to do with marketing and pushing a brand.
Find Your Audience
Who do you want to network with and who would benefit most from what you have to offer? Making it in a professional world is about using wisdom and not about reaching just any person. Find your target audience and grow relationships in their network.
How? Find out who they work with and connect them. Usually, it's the people you don't see in the limelight that are accessible and easier to reach.
When I want to work with someone in the future, I simply learn things about them such as their accomplishments, what collaborations they did and what people say about them people reports about them. I go and study their traffic on social media and keep up with their posts. I also support them!
Support Others
This is huge and means a lot in the music industry and without the support of musicians and fellow industry professionals, we cannot go to the heights of success.  With this in mind, I like, share and comment on their posts on social media. So, make sure to support other artists by going to their social media profiles and like and share their posts. 
Attend their events
I make it my business to attend special events and outings that artists have. At these events, it's important not to run up to them immediately about your goals and plans for the future because you don't want to come off as some opportunist even though you are looking for opportunities.
Never interrupt their current conversations because you don't want to annoy them. Politely walk up and smile while shaking their hand and introducing yourself. Let them ask what you do and don't spend too much time talking about yourself. Also, Spend at least 5 minutes talking about yourself and goals.
This may seem small but it's very important but always have your phone fully charged. You don't want to handicap yourself by having a dead phone that you can't enter new contacts and images in. Your phone is the biggest networking tool. 
Also, mingle and find out who else is in the room and engage with them because you might just be talking to someone who has a need that requires your talent. When you approach someone with a higher status, don't act like they are the biggest thing that happened to you. Treat them like a professional in the business and act like you belong there with them!
Additionally, never ask for their number but let them offer it and If they decide to share their personal contact with you, that's great! If not, ask them if they are on Instagram and if they say yes, always let them pull their phone out and follow you. Remember, you can't make someone connect with you and have a conversation with them before the exchange takes place. People will want to stay connected if they enjoyed the conversation with you. Make your conversations meaningful by asking about what their current projects are and congratulate them on their past achievements.
Connect On Social Media
If the artist decides to follow you on social media, don't flood their inbox with links to your songs and random stuff to make conversation. Be impressionable by sharing their posts on your page and letting your friends engage. On social media, you can see the likes and follows of theirs and this will allow you to know more about them. Let them start engaging with you and keep it going. Once you get a like on Instagram from your artist that means they are starting to notice your presence and it gives you a chance to later present your work to them.
Re-Engage With Your Network
Share posts that your audience will enjoy and on some occasions tag them. If they never respond by liking your tags, stop tagging and let them choose to engage. The goal is to not force your connections because you want real supporters and people who are interested in what you are doing. Make sure you reach out to your contacts on the holidays and on their birthdays. Use special occasions to keep yourself engaged with them and never let a phone number sit in your phone for so long that they don't remember who you are.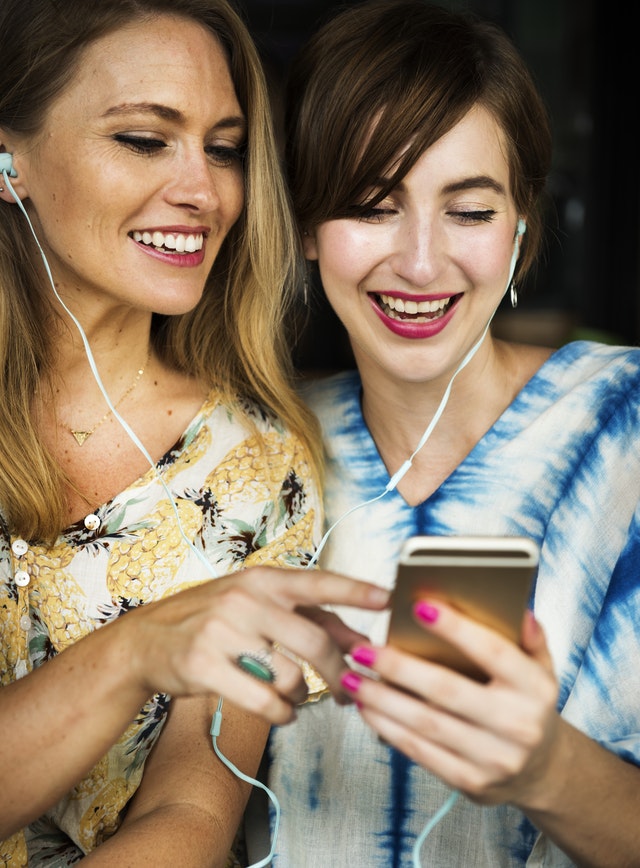 Connect With Your Circle
If one of your connections want to do business, it's important to find out how they are as business partners. You may want to google them or ask a trusted party who would keep this question concealed. In a new industry, it's important to ask around and find out about someone before doing business with them just like employers ask for professional referrals. Take it upon yourself to check their LinkedIn, business pages, and reviews. Don't just assume that people are good to do business with just because they are well known by several people. This method can and will save you a ton of frustration in the end.
Serve In The Music Industry
When I wanted to connect with industry professionals I served at a music studio. This gave me the opportunity to find out who the engineer, writer, and producer was on certain projects. It was a great way to meet people I would've never met while serving them and it also taught me etiquette around industry professionals. This will also allow you gain knowledge about the music industry and find out what it is like to work with others in the industry. 
Have Your Content Ready To Present 
I can't stress this enough! Make sure you have content to present when you're meeting people. What good is it to say you write, produce or sing if your social media pages hardly have any content of such? Always be ready to showcase what you do no matter what! 
---
ABOUT THE AUTHOR: With a mixture of soul, r&b, jazz, gospel, and house, Grace Burage is a singer, songwriter, producer from Chicago that has a passion to express words, sounds and rhythms from the heart of God.